Music I Love
INXS
The best documentary of the group INXS is "Never Tear Us Apart: The Untold Story of INXS"
That fueled me to remember the impact that band had on the music industry and how many songs I really enjoyed.  You might recall crowd pleasers like this one…
MTV brought them to the mainstream along with their constant touring more that any other band that I can recall.
INXS was an Australian rock band, formed as The Farriss Brothers in 1977 in Sydney.  The band consists of composer and keyboardist Andrew Farriss, drummer Jon Farriss, guitarists Tim Farriss and Kirk Pengilly, bassist Garry Gary Beers and main lyricist and vocalist Michael Hutchence.  On the morning of 22 November 1997, Hutchence was found dead in his hotel room in Sydney. His death was reported by the New South Wales Coroner to be the result of suicide.   Some would like to think it was an accident caused by autoerotic asphyxiation because he had so much going on and seemed happy but like Robin Williams, one can't predict or understand the individual effects of depression.  We will never really know why but we will certainly cherish his legacy.
Loverboy
I'm a huge Loverboy fan and have been since their beginning in 1979 and have every album they have ever made.  I even have the rare "2005 Bootleg CD" authorized by Loverboy recorded in Texas by DiscLive (a double CD set) that I'm sure most people don't even know exists. Why?  There is only 1000 made and out of those there is only one known in existence that is signed by Mike Reno on the cover.  I own that CD.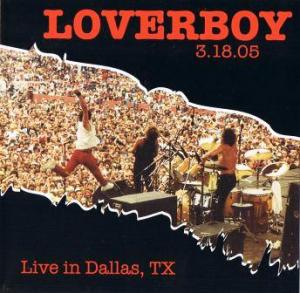 I have met Mike Reno on a few occasions in the 80's and again recently in Orlando, FL. You may not be aware of this, but they are still making new music including this song entitled Heartbreaker:

Why Loverboy?  Why Not!  If you were a teenager in the 80's and you want the ladies, you are going to have to listen to bands they like.  Their latest CD's released are entitled: "Greatest Hits – Real Thing" in 2009 and 2012's "Rock and Roll Revival".

Journey
Many people are in this ridiculous argument over the replacement of Steve Perry with Arnel Pineda.  I have seen Steve Perry in concert with Journey in the 80's and most people forget he didn't always sound like the record. 
Steve was spectacular, but let's not take anything away from the new music coming from Journey now.  If you think Arnel can't complete with Steve this video should put that to rest:
Like Loverboy, I have Journey's entire portfolio of music and I enjoy the new and the old equally.  If you get off the "Steve is the only lead" bandwagon, you will discover amazing new songs like the 2008 songs: "Change for the Better" and "After All These Years".  Those were never sung by Steve Perry but sound 100 percent pure Journey.  Currently Journey has released yet another new CD entitled: "Eclipse", with more new music including: "Resonate".

David Bowie
Love him or hate him, find him sexy or creepy, David Bowie is one of the most influential musicians of modern music. His distinctive voice and affective lyrics have gained him fans all over the world.  Many have thought that he had retired and left the studio forever.  After stunning his fans on his 66th birthday with a new single a down-tempo "Where Are We Now," and news of new album due in March, David Bowie's surprise return to the spotlight carries on with news of a second single, due Feb. 26.  To pre-order "The Next Day (Deluxe Version)" go here on iTunes.  When it comes to music this man is one of my Heroes:

Queen
After the death of Queen's lead singer Freddie Mercury, the closest thing to replacing him vocal wise was David Martel.  Unlike Arnel Pineda (Steve Perry's replacement with Journey), David only got his moment with a "Queen Extravaganza" band that toured, not "Queen" the group.  David lacked the stage presence that Arnel has adapted very well to with Journey.
Queen already had a lead singer Paul Rodgers who looked like Danny Bonaduce and sounded nothing like Freddie in fact the rest of the band had to help Paul with the high notes. See this example if you dare.  For me, I have to rely on "Queen with Freddie" and forget the future of this once great band as it died when Freddie did.  It is hard to replace one of the greatest front man of all time, I will give Queen that.  Journey got lucky as they were almost in the same boat until Arnel was discovered.
With Freddie Mercury as front man of Queen nobody could follow them, they are on a short list of the greatest bands that ever hit the stage.


KISS
"You wanted the best, you got the best… The Hottest band in the world…KISS!!"  They were the greatest marketed band ever.  You found KISS on everything from mego action figures, lunch boxes to just about every product known to man in the 70's and even now all thanks to Gene Simmons.
They were loved or hated and not much in between.  You are either part of the KISS ARMY or you are not.  They grew on me over the years as some of their earlier work was not my style.  It was when they did the disco album "Dynasty" (ditching their drummer Peter Criss, as Paul and Gene considering his drumming substandard).  Maybe they should have hired Steve Moore?
KISS made their 2nd Gold single "I Was Made for Lovin' You".  Paul Stanley wanted to prove how easy it was to make a disco song.
KISS had a period of no makeup and then back to makeup.  One thing for sure, they always bring a memorable performance on stage!  Here is a 1997 mainstream hit by KISS without makeup:

Aerosmith
Aerosmith is about as good as it gets when it comes to original sound and solid rock and roll.   Arguably the greatest rock band ever to hit the stage.  I have seen them perform live more than any other band out there and no matter what generation I have seen them, from the 70's until now, they still blow everyone else off the stage.   Front man Steven Tyler is on the same short list as Freddie Mercury as being one of the best leaders of a band and most dynamic stage performance of any lead singer.
This is Aerosmith's latest video from their newest Album: "Music From Another Dimension!" entitled "Legendary Child".  What makes this video special isn't the song itself, as I could have just as easily put on one of their monster hits.  I chose this video because of it's opening sequence which pretty much covers the trials and tribulations of this legendary band:


The Greatest Rock and Roll Radio Personality Ever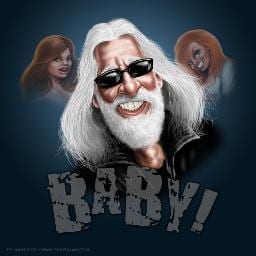 That title belongs to "BIG DADDY" Arthur Penhallow former on air personality from WRIF in Detroit, MI.  Arthur P defined an era of Rock Radio before syndication took over the airwaves, the advent of the ipod and mp3's.  This was the greatest time ever for local radio personalities and the the most popular DJ was Arthur P.  His trademark growl "The Home of Rock and Roll…. BABY!" defined the the RIFF.  His slogan "Baby" was the most popular bumper sticker slogan in the radio station's history.  He is a Detroit Legend and now resides in Texas.
The video below is a TV ad for WRIF featuring Arthur P's "BABY!"