The Missing Girls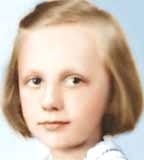 Georgia Jean Wreckler was last seen near her farm home in rural Fort Atkinson, Wisconsin at approximately 3:30 p.m. on May 1, 1947. A neighbor gave her a ride part of the way home from the Oakland Center school, where she was a third-grader, and dropped her off at the entrance to the half-mile-long driveway leading up to her home.
Georgia told the neighbor that she might go into the woods and pick some flowers for a May Day basket before going home. She and her siblings normally rode their bicycles to school, but it had rained recently and the ground had been muddy, so Georgia's father drove his children to school the morning of her disappearance. Georgia was released half an hour before her older brother and sister, and found a ride with the neighbor, who had gone to the school to pick up her own child.
The neighbor saw Georgia collect a large bundle of letters from her family's mailbox and start walking up the driveway, but she never arrived at her house. She has never been heard from again and the mail she was carrying at the time of her disappearance has never been found. Georgia's mother was initially not concerned when the child did not arrive home; she assumed Georgia was with her father. The parents began searching at 6:00 p.m. when Georgia's father arrived at home without his daughter.
Witnesses reported seeing a dark-colored, possibly black, four-door 1936 Ford sedan with a gray plastic spotlight in the vicinity that afternoon. The car vanished at the same time Georgia did, and deep tire tracks were later found on the road, as if a vehicle had pulled out fast.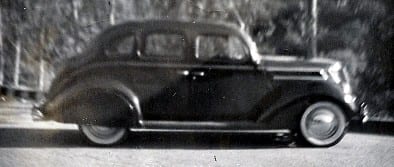 At first investigators believed Georgia had been kidnapped for ransom, as her father was a public official and a man of means. Days passed and no ransom demands were made, however. Authorities now believe Georgia was taken by a sexual predator. Curiously, prior to her disappearance, Georgia had made several remarks indicating that she especially feared being kidnapped.
Ed Gein is considered a possible suspect in Georgia's disappearance as Gein did own a black 1937 Ford and was in the area at the time of her disappearance reportedly visiting relatives.
Georgia's disappearance remains unsolved.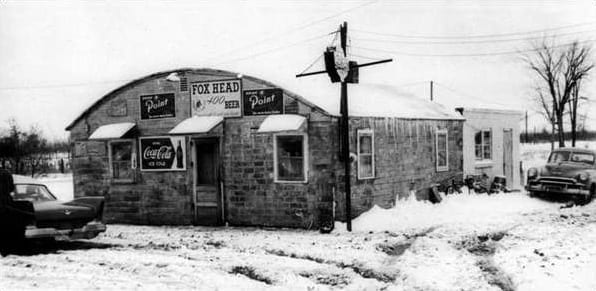 Ed Gein was now going to the tavern more often drinking and thinking about having a sex change and had even asked the other guys at the bar if they had ever thought of having a sex change.  Everyone had a good laugh and dismissed it as just another random stupid thing from crazy Ed.  At this time, he was beginning to become more uncomfortable about how tavern owner Mary Hogan was talking to the other guys.  She was everything his mom despised in a woman.
Ed's dead mother kept crowding his mind, so he kept drinking trying to drown out her voice in his head, but it never worked she kept getting louder and more demanding…  Kill that Harlot!  Kill her Ed!
Ed began making nocturnal visits to as many as 40 cemeteries, frequently leaving without any offense, but on at least 9 occasions Ed dug up the coffins of newly-buried middle-age women. He had scouted these women out in the obituaries. He would take what he wanted then recover the violated graves.
Besides masturbation, Ed denies ever having has a sexual experience in his life and stated that he never had sex with the cadavers because "they smelled too bad." His cravings and compulsions still fall under the category of necrophilia. An increase in missing persons in the area began at this time as well, stumping police.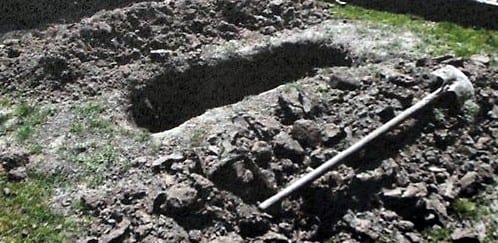 Evelyn Hartley was baby-sitting a twenty-month-old girl at the home of La Crosse State College professor Viggo Rasmusen on the evening of October 24, 1953. Rasmusen and his wife, along with many other La Crosse residents, were attending the town homecoming game. The Rasmusen house was located in the 2400 block of Hoeschler Drive. The family had a regular baby-sitter, but she also planned to attend the homecoming game that night.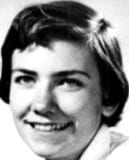 Evelyn was hired as a replacement. She brought four or five school books with her and planned to study while the baby slept. She was supposed to call her parents at 8:30 p.m. to check in, but she never did. Her father tried to call several times that day and never got an answer. He became worried and went to Rasmusens' house to check on his daughter.
Evelyn's father found the house's doors locked and the lights and radio on. The baby was unharmed, asleep in her crib, but there was no sign of Evelyn. The furniture inside the living room was disarranged and Evelyn's textbooks were scattered. One of her shoes and her eyeglasses, which were broken, were on the living room floor. Her other shoe was found in the basement. All the windows in the house locked except a basement window in the back of the house. The screen for that window had been taken out and was leaning against the outside wall.  A short stepladder was positioned at the window in the basement; it belonged to the Rasmusens and they'd been using it to help paint the basement.
In addition to the indications of forced entry, was a significant amount of blood of Evelyn's type both inside the home near the basement window, and outside in the yard. There were two pools of blood in the yard; one stain was 18 inches in diameter. There was a bloody handprint about four feet off the ground on the wall of a garage 100 feet from the Rasmusens' home, and stains on the home of a neighbor's house.  Tracker dogs traced Evelyn's scent for two blocks, then lost the trail at Coulee Drive northeast of the Rasmusen home. Authorities believe whoever took her put her in a car.
Several days after her disappearance, a pair of underpants and a brassiere that could have been Evelyn's were found near the underpass on Highway 14, two miles south of La Crosse. They too were stained with blood. A bloodstained pair of men's pants was found along the same road four miles away; it is unknown if the pants are connected to Evelyn's case.
Some people suspect Edward Theodore Gein may have been involved in Evelyn's case.   He was visiting relatives in La Crosse, just blocks from the home where she was babysitting, on the night of her disappearance.  No trace of Evelyn was found on his property and he denied any involvement in her case. He has still not been completely cleared.
Her case remains unsolved.